Estos son los mejores y más fiable herramientas que hemos encontrado para quitar los ganchos de pescado y la realización de tareas inesperadas.
$ 25.00 USD / $ 17.000 CLP
These are the essentials. Stainless hemostats, hook sharpening plate, and stainless nippers
$ 7.00 USD / $ 5.000 CLP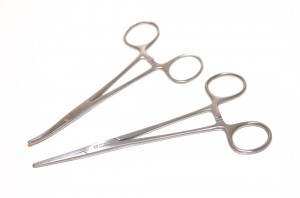 14 cm straight, 16 cm straight, or 14 cm curved
These are the best and most dependable tool we've found for removing hooks from fish and performing the most unexpected tasks.