Nuestro primer destino para pescar!
Déjame presentarte a mi amigo Hernán Barrientos. Hernán es propietario y operador de Epu Lodge, una estructura recién construida a orillas del río Futaleufú. Conozco a Hernán desde hace unos siete años. Hemos pescado en esta región desde el río Yelcho hasta la frontera con Argentina. Cuando Hernán visita Santiago normalmente nos reunimos y nos ponemos al día con lo que me perdí, y por lo general tiene nuevas fotos y videos para acompañar sus historias.
---
Let me introduce you to my friend Hernan Barrientos. Hernan is owner and operator of Epu Lodge which is a newly constructed stucture on the banks of the Futaleufu River. I've known Hernan for about seven years. We've fished in this region from the Yelcho River to the Argentine border. When Hernan visits Santiago we typically get together and catch up on what I missed, and he usually has new photos and videos to accompany his stories.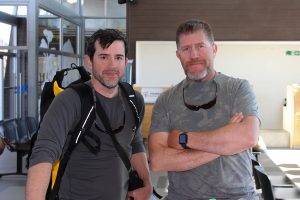 El Lodge en sí es único; Es moderno, cálido, espacioso y sencillamente elegante.
---
The Lodge itself is unique; It's modern, warm, spacious and simply elegant.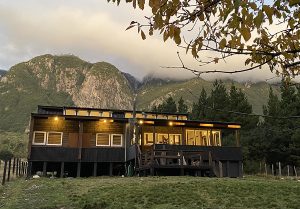 El río Futaleufu debajo del albergue es tranquilo y sereno. Muy diferente a las secciones anteriores donde el rafting es la actividad preferida. Justo detrás de Epu Lodge la velocidad del río es perfecta para pescar moscas streamers o moscas secas.
---
The Futaleufu River below the lodge is tranquil and serene. Much different that the above sections where whitewater rafting is the preferred activity. Just behind Epu Lodge the river velocity is perfect for fishing streamer or dry flies.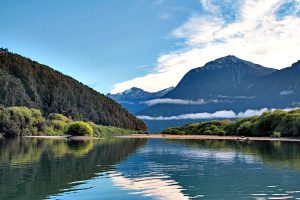 La pesca en la desembocadura del río Futaleufu y el lago Yelcho siempre es buena. Las truchas arco iris son fuertes luchadoras y las truchas marrones son comedoras agresivas.
---
The fishing the mouth of the Futaleufu river and Yelcho lake is always good. The rainbow trout are strong fighters and the brown trout are aggressive eaters.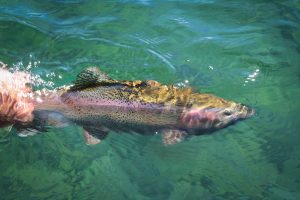 Here's the link again for oficial Epu Lodge website.
---
Todo incluido / All inclusive
Transporte desde Chaitén o Futaleufu
Habitación doble con baño privado
Comida: Desayuno, Almuerzo, Cena
Pesca: 1 guia / bote por cada 2 pescadores
Bar abierto – vino, cerveza, cocktail
---
Contáctenos para Precios y Reservas.
mikemunozchile@gmail.com
epulodgecl@gmail.com
---